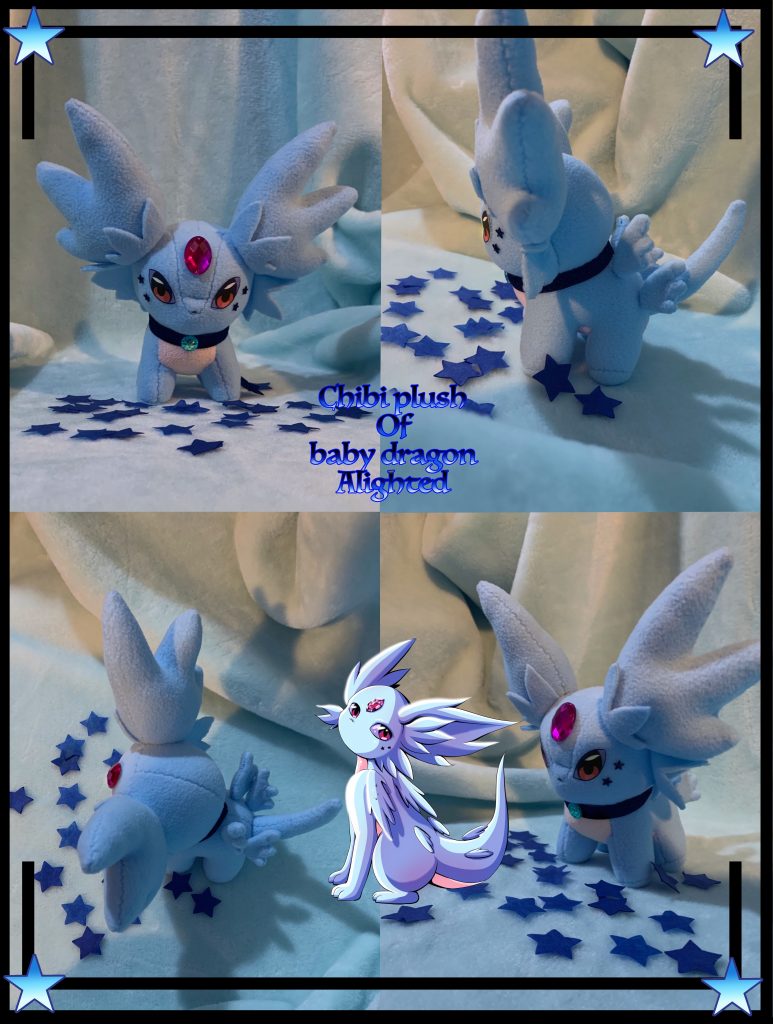 Chibi plush of baby dragon Alighted, from my original illustration.
This plush is 5 and a half inches tall from foot to head and 8 and a half inches from foot to ear.
This plush comes with free 3 random colour glow in the dark stars and will be shipped in a box for safety. The plush will be wrapped up in blue paper and will contain blue confetti stars making it a wonderful gift for yourself or others.
Making them a great gift for yourself or others.